David Macdonald
Department: Global Communications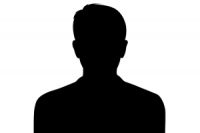 David Macdonald is International Director of Communications, Designer Brands, at L'Oréal Luxe. Based in Paris, he looks after story-led multi-platform campaigning for L'Oréal's designer fragrance brands.
A multi-lingual, senior corporate and brand communications professional, he also spent five years in London managing L'Oréal's corporate reputation in the UK and Ireland where he addressed industry issues around self-esteem and consumer scepticism. Here he provided strategic support to the marketing and communications teams of the company's 30 brands, to build consumer, trust based on the group's scientific expertise and was in charge of promoting the group's scientific reputation, leadership in the beauty industry, company support of good causes and sustainable growth strategy.
David studied Spanish and Italian at the University of Leeds, UK and Università Per Stranieri, Siena, Italy. He has taught English both in Madrid and London.
Education/Degrees
BA in Spanish with Italian, University of Leeds
Curriculum Vitae