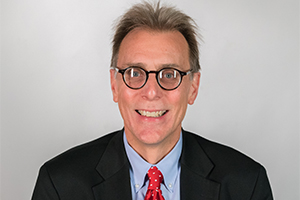 Dr. Henry (Hank) Kreuzman joined AUP as interim provost beginning August 2017. Hank has served the College of Wooster for the past eight years as Dean for Curriculum and Academic Engagement. Prior to serving as Dean, during which he led all curricular renewal at Wooster, he served 10 years as the Chair of the Philosophy Department.
During his tenure as Dean, Hank restructured the advising process for new students and created a comprehensive advising program--ARCH (Academic Registration and Creative Horizons)—launched in conjunction with Wooster's learning commons - APEX (Advising Planning and Experiential Learning). To strengthen Wooster's liberal arts core, Hank worked with faculty, staff, students, and alumni to develop the College's Graduate Qualities index which defines the personal and intellectual capacities that the College aims to cultivate in each student.
Hank also worked with the Noble Foundation to support a collaboration between Wooster and Ashesi University College in Ghana. He is an active participant in the Global Liberal Arts Alliance, an international association that fosters liberal arts education. He has collaborated with colleagues at Oberlin, Denison, Kenyon, Ohio Wesleyan, and Allegheny on a "Faculty Planning & Curricular Coherence Grant" from the Teagle Foundation and on an assessment project in conjunction with the AAC&U: Sherman Fairchild Foundation.
A philosopher holding a doctorate from Notre Dame, Hank works in the fields of epistemology and philosophy of science. At Wooster, he taught courses on "Jurisprudence, Law and Society," "Environmental Ethics," "Ethics, Justice and Society," "Scientific Revolutions and Methodology." His current research focuses upon the history of medicine in the 18th and 19th centuries.