Marie Regan
Department: Communication Media and Culture

Office Hours:

Wednesdays 12:40–13:40 or by appointment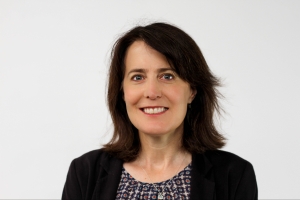 Professor Regan is a filmmaker and scholar.  A native of California, earned her undergraduate degree in Humanities in International Affairs at Georgetown University. She studied filmmaking working for Francis Ford Coppola, and went on to earn her MFA with honors in filmmaking at Columbia University. She has taught courses in film at Columbia University, Barnard College, Bard College, Brooklyn College and Hunter College and lectured on innovative film practice at Brown University, the Université Libre de Bruxelles and Konrad Wolf University (Potsdam). A member of Bard College's "Language and Thinking" faculty, she has led humanities workshops in New York and Kyrgyzstan.  
An award winning filmmaker, Regan's work has screened in international festivals including the American Cinematheque, South by Southwest, São Paulo International Short Film Festival, Nashville International Film Festival, Los Angeles International Short Film Festival, Woodstock Film Festival and Zinebi International Festival Bilbao. Her work has shown on television in France, Japan and in the United States (Sundance). It  has been commissioned by the Museum of Sound and Image (Brazil) and the Center for Curatorial Studies. She has received support from the MacDowell Colony for the Arts, the Milos Forman Fund, the Jane Geuting Fund and the National Board of Review.
Education/Degrees
BSFS, Humanities and International Affairs, Georgetown University
MFA, with honors in Filmmaking, Columbia University
Coursework in fine art filmmaking, San Francisco Art Institute
Conferences & Lectures
Selected:
"The Intertextuality of Argentine filmmaker Matías Piñeiro's "Shakesperiada," Konrad Wolf University, Potsdam, October 2014.
"Women and Narrative: a conversation with filmmaker Marie Regan, writer Mary Gordon
PUBLICATIONS and filmmaker Petra Costa." Barnard College, NY, April 2014.
Panel developer, "Editing Life: A conversation with female documentary editors" BRIC, Brooklyn, New York, March 2014.
Panel developer and moderator, "Microcinema Summit: Bronx, Harlem, Williamsburg and lower Manhattan" The New York Film/Video Council, The Bronx Documentary Center, January 2014.
Regan, M. (2013), 'The unseen collaborator: Breaking down art to create modern narratives', Journal of Screenwriting 4: 1 (Fall 2013), 77–86.
"New approaches in creating personal film narratives." Bard College Faculty Lecture Series, May 2012.
"Innovative Screenwriting," Brown University, February 2012.
Interviewer, "Video on Stage: A conversation with Tal Yarden on theatrical video design in Ivo Van Hove's Cries and Whispers." BAM Harvey Theater, Brooklyn, NY, October 2011.
"The Unseen Collaborator: Deconstructing art forms to create new narratives." Paper presented to Beyond Boundaries: Screenwriting Across Media, 8th-10th September, 2011, Université Libre de Bruxelles, Belgium.
Moderator, "From Novel to Screenplay: A conversation with Peter Hedges and Jonathan Tropper."
92Y Tribeca, New York, NY, August 2010.
Panel developer (w/ Jake Perlin), "Independents and Independence: How to get your film on indie screens" Btooklyn Music School, Brooklyn, NY, November 2010.
Moderator, "Public Access = You(r) Tube 2.0 – The Future of Public Access Media."
New Yord Film/ Video Council, New York, NY, December 2009.
Panelist, Tribeca Film Fellows, 2006 – 2019.
Panelist, "Mediated Images: Ethical Obligations of Artists," moderated by Todd Gitlin.
Photography Institute at Columbia University, New York, NY, October 2003.
Cited in Double Lives, Second Chances: The Cinema Of Krzysztof Kieslowski by Annette Insdorf.Hyperion, 1999.
Guest judge, Hofstra University & New School for Social Research film programs
Guest lectures: "The Secular Sacred in Kieslowski's Decalogue" (Marlboro College, VT), "Cinema Novo: How Tasty Was My Little Frenchman" (Jacob Burns Film Center, NY), "A Time for Drunken Horses" (Northern Westchester Center for the Arts, NY).
Affiliations
MacDowell Colony for the Arts, International Screenwriting Research Group, New York Film and Video Council, Storycode.
Research Areas
As a maker, I use the moving image to explore ideas, more recently looking at ways American mythologies have been reshaped by contemporary life. My feature essay/documentary, 'Cowboy Song' explores the American West through the relationship between two middle-aged brothers, one of whom is profoundly brain damaged and responds only to cowboy music. My narrative 'Traveler' is a constrained road movie. A current narrative project, 'I Can't Sleep' uses sleeplessness to explore 's increasing urban economic stratification. I've created a public projection with sculptor Carrie Gleason, 'The Para-chute Project,' provoked by the 100th anniversary of the Triangle Shirtwaist Factory fire and directed a short city symphony film, 'Maracuja' for the Museum of Sound and Image (MIS) in Sao Paolo, Brazil. I recently produced Turkish filmmaker Deniz Tortum's feature narrative film, 'Zaiyat,' which premiered at SXSW.

I'm currently conducting research on Argentine filmmaker Matías Piñero's innovative use of Shakespeare and developing new film projects.