Meaghan Scott
Department: International Business Administration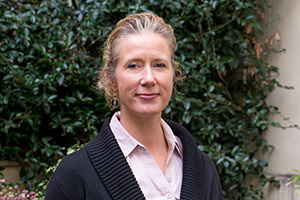 Prior to beginning her academic career at AUP in 2014, Professor Scott was an entrepreneur for 8 years. She started 3 entrepreneurial ventures, had 2 successes, and 1 business still on hold. She received a MBA from Babson, " the #1 School for Entrepreneurship in American " and completed a HEC MBA Partner exchange with a focus in marketing. Professor Scott works as a consultant to entrepreneurs in Paris. In addition she has consulted on cross-cultural negotiations and business sales between France and the US. She was the business development manager for a marketing agency in Paris that created digital marketing strategies and trainings for large multinational companies.
With a specialty in Entrepreneurship, her teaching areas include Multi-Cultural Management, Leading Across Cultures, Entrepreneurship, Marketing in a Global Environment, Marketing Tourism in Paris, and Consumer Behaviour.
What matters most to Professor Scott is growth. Her passion and experience live in growing an idea into an operational business, creating understanding in a cross cultural setting, and helping students grow their intellect and global awareness.
In 2015-16, she received a grant from The African Regional Services department of the American Embassy to help teachers in Burundi learn to teach Entrepreneurship.
Education/Degrees
Bachelor of Science - University Of Oregon
Masters of Business Administration - Babson and HEC