Stéphanie Berard
Department: French Studies and Modern Languages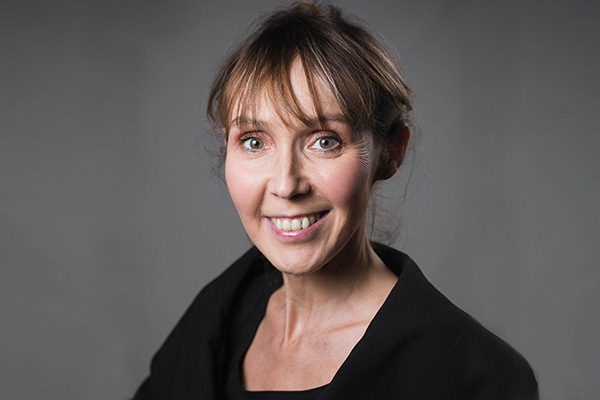 Stéphanie BÉRARD arrived at AUP in Fall 2021. Prof. Bérard is a specialist of Caribbean and African drama, literature and culture. She worked as an Assistant Professor of Francophone studies in the United States (Bowdoin College, Bates College, University of Virginia), in Canada (Ryerson Uuniversity) and was a Marie Curie fellow in the department of Theater studies at the University of Sorbonne Nouvelle.
Her research is situated at the crossroads of postcolonial and theater studies, and explores the history of Caribbean theater and performance in Martinique, Guadeloupe and Haiti,  linguistics (Creole and French), oral tradition, drum music and dance (gwoka), and the integration of rituals on stage.
She has curated Caribbean academic and cultural events, such as the Caribbean theater festival ACT held at the Martin Segal Theater (Graduate School, CUNY) in New York in December 2019.
She is the author of:
Le Théâtre-Monde de José Pliya (Paris: Editions Champion, 2015).
Théâtres des Antilles: traditions et scènes contemporaines (Paris, L'Harmattan, 2009) (English translation: Theater of the French Caribbean: Traditions and Contemporary Stages, Caribbean Studies Press, 2013.
Emergences Caraïbes: une création théâtrale archipélique in Africultures (Paris: L'Harmattan, 2010).
She was awarded a Marie Curie Fellowship for her research project FACT (Francophone African and Caribbean Theaters) and an NEH Fellowship for her project on Haitian Drama.
Education/Degrees
Ph.D./Doctorat (Cotutelle France/United States), University of Minnesota/Université de Provence, 2005. Thesis on Francophone and Caribbean Theater in Martinique and Guadeloupe.
DEA (Diplôme d'études approfondies), Comparative Literature, Université Paul Valéry, Montpellier.
Master & Licence, French Literature, Université Stendhal, Grenoble.
Licentiate in Integrated studies (ERASMUS),University of Saint Andrews, Scotland.
Curriculum Vitae