James Noel Ward
Department: Economics and Management
Graduate Program(s): International Management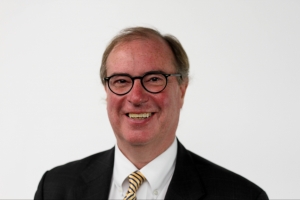 A Mississippi native, Professor Ward joined The American University of Paris in 2001. After a first degree in Philosophy at Boston University (1985), he continued at Eberhard Karls Universität Tübingen and Ludwig-Maximilians-Universität München before working as a financial aid officer, then a commercial fisherman in Sitka, Alaska. He served as Youth Minister at Christ Church, Greenwich, then tested a vocation as a Benedictine monk. He afterward worked in futures markets at the Chicago Board of Trade focusing on trading and research. After a decade as an analyst, database manager, statistician, and economist, he completed a Master of Science in Finance at The George Washington University (1999). He founded Andres, McKenzie & Ward which was acquired by Alternative and Derivative Investments (ADI) of Paris, a hedge fund. He served as high yield bond investment manager for ADI, and began teaching at AUP to distract himself from market stress. Professor Ward joined AXA Investment Managers as head of High Yield Investments, then joined AUP full-time as Assistant Professor of Finance in 2013, and currently is completing his Doctoral thesis in Finance at L'Université Paris. Ward currently researches hedge funds, the persistence of excess returns, fixed income & credit markets, corporate capital structure, and exotic derivatives. He recently was Visiting Professor of Economics at Deep Springs College where he taught computational and behavioral finance.
Education/Degrees
Bachelor of Arts, 1985, Philosophy and Religion, Boston University.
Master of Science in Finance, 1999, The George Washington University.
Chartered Financial Risk Manager (FRM®), The Global Association of Risk Professionals (GARP).
Chartered International Professional Risk Manager (PRM®), The Professional Risk Managers' International Association (PRMIA)
News
Affiliations
Guest Lecturer: 2021-2022. Pyongyang University of Science
Technology (PUST), Democratic People's Republic of Korea (DPRK). http://www.pust.co/
The Professional Risk Managers' International Association
The Global Association of Risk Professionals
The CFA Institute
Deep Springs College
The American Finance Association
The Financial Management Association
European Financial Management Association
l'Institut Louis Bachelier
The Bachelier Finance Society
International Association for Quantitative Finance
Association of Behavioral Economics and Finance
Association pour le développement de l'histoire économique
Association d'Études Sociales de la Finance
Association Française de Finance
Association Française de Gestion Financière
Association Française de Sciences Économiques
European Economics and Finance Society
The Ludwig von Mises Institute
The Mont Pelerin Society
Research Areas
Options
Exotic options
Capital structure
Time-series
Dispersion
Credit
Fixed-income
Speculative grade
Credit
Behavioral finance.
Awards, Fellowships and Grants