Robert Earhart
Associate Professor, Program Director Master of Science of International Management
Department: International Business Administration

Office Hours:

Tuesdays 14:15-15:00 and Fridays 12:15-13:00.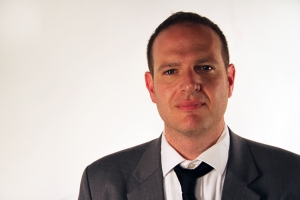 Professor Earhart is an assistant professor of International Business Administration (IBA) and offers core courses in Marketing, Management and Organizational Behavior, Managerial Accounting and Business Ethics. Before arriving at the American University of Paris, Earhart worked in fields of sustainability and CSR as well as in a wide variety of capacities in the private, NGO and political sectors, including policy and budget analysis, financial management and human resources consultancy, operations coordination, corporate training and client services.
Education/Degrees
Doctorate of Business Administration (DBA), Organization Studies (2004 – 2010), University for Humanist Studies, Utrecht, Netherlands. Doctoral focus: Sustainable Development and Professional Consulting Practices
Master of Business Administration (MBA) in International Management (2002 – 2004), Rotterdam School of Management, Erasmus Graduate School of Business. Chairman, Sustainability in Business Club
Bachelor of Arts in Philosophy and Psychology (double degree) (1990 – 1994) Lewis & Clark College, Portland, OR, USA