Tatiana Grigorenko
Department: Global Communications
Complementary Department(s): Art History and Fine Arts

Office Hours:

Tuesdays and Thursdays by appointment.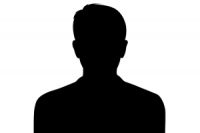 Born in New York, Professor Grigorenko joined The American University of Paris in 2014. She holds an MFA in Photography from Yale University School of Art and a BA in Fine Arts and French from Amherst College. At AUP, she teaches courses in photography and graphic design and enjoys challenging her students to communicate effectively through visual means.
Grigorenko is a practicing artist and exhibits her work internationally. Her interdisciplinary work focuses on the relationship between the individual and his world within an over-arching social-political context. Born in the United States to a family of Soviet political dissidents, history, especially the history of repression, is central to her practice. She is interested in how one navigates and eventually emancipates one's body, identity and memory from the context of pre-defined social models and "official" histories, discourses and hegemonic narratives. Through collage, photography, video and text, Grigorenko's work examines revolt, resistance, power dynamics and ultimately, their common underlying thread: the search for utopia.
Education/Degrees
MFA in Photography, Yale University School of Art
BA in Fine Arts and French, Amherst College
Publications
The Disappeared, exhibition catalogue, essay by Alison Cooley, Gallery 44, 2015
Flash Forward Tenth (anniversary edition); Magenta Press, 2014
Burn.01, David Alan Harvey, ed., Drbartstudio Press, 2010
Yale MFA Photography, 2010; Richard Benson, ed., GHP Press, 2010
Flash Forward 2009; Magenta Press, 2009
Curriculum Vitae