Matthew Fraser
Department: Communication, Media and Culture
Complementary Department(s): History and Politics
Graduate Program(s): Global Communications

Office Hours:

Wednesdays 12:00–15:00 or by appointment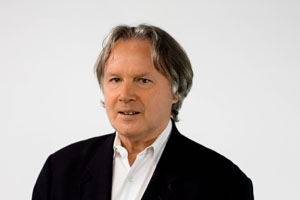 Professor Fraser is a specialist in the media, global politics, journalism, and the entertainment industries whose research focuses on the cultural, economic, political and social history and impact of media and online networks such as Facebook, Twitter and YouTube. He is also the author of several books, notably Weapons of Mass Distraction: Soft Power and American Empire, about the influence of pop culture on geopolitics. His most recent book, In Truth: A History of Lies from Ancient Rome to Modern America, offers an analysis of truth and falsehood throughout Western history. Before joining The American University of Paris faculty, he was a newspaper columnist, editor-in-chief and television host in Canada. He occasionally contributes to international media such as the BBC, CNN, The Guardian and New York Times on issues related to media, France society, and questions on truth and lies.
Dr Fraser's current research and speaking is focused on the issue of truth and lies, historically and in contemporary politics, and how they are fabricated and shape perceptions and mobilize action. 
Education/Degrees
DEA, PhD, Institut d'Etudes Politiques de Paris
Graduate studies: London School of Economics, Oxford University, Paris-Sorbonne I
MJ, Carleton University, Ottawa
BAA, Ryerson University, Toronto
BA, Victoria College, University of Toronto
News
Nov. 30, 2022, "Masterpiece Theater" JSTOR Daily
June 11, 2018, "The legal fight against 'fake news' must not veer into censorship", The Conversation
Nov. 20, 2015, "For Parisians, shock is solidarity", CNN.com
January 12, 2014, "Alleged Hollande affair shows 'old rules no longer apply," CNN.com

Jan. 8, 2013, "Depardieu's puzzling love for Russia", CNN.com

June 6, 2011, "The French Fight U.S. Dominance, in All Its Forms", New York Times
Publications
Monumental Fury: The History of Iconoclasm and the Future of Our Past (Prometheus, 2022)
In Truth: A History of Lies from Ancient Rome to Modern America (Prometheus, 2020)
Throwing Sheep in the Boardroom (Wiley, 2009)
Weapons of Mass Distraction (St Martin's, 2005)
Free for All (Stoddart, 1999)
Quebec Inc (Key Porter, 1987) 
Research Areas
Truth, lies, and misinformation in politics and warfare. The role of social media in civil engagement, election campaigns, political mobilization and protest. The emergence of digital models of journalism, advertising, and media production. The transformation of the entertainment industries and consumer behavior. 
Misinformation and propaganda
Propaganda and war
Social media 
Journalism 
Media ethics 
Media industries and economics